We're so excited to welcome our new VP of Engineering: Jason Seifert! Jason is bringing a wealth of experience in RF and mmWave systems, technical team building, and all aspects of product development to our engineering team.
Here is why he joined Eridan: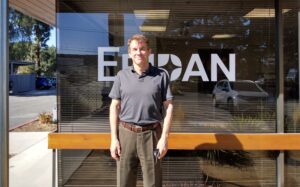 "Eridan's technology will be revolutionary to telecom/5G and wireless infrastructure. This position gives me the opportunity to share and use my expertise to enable a more connected world with significantly reduced power consumption."
Check out the announcement on LinkedIn and our other senior staff members on our About page.