DevKits are laboratory evaluation models of the MIRACLE RFFE Module.
They enable you to experience the capabilities and performance characteristics of our new transceiver architecture. If you would like further information, please visit our dedicated DevKit page.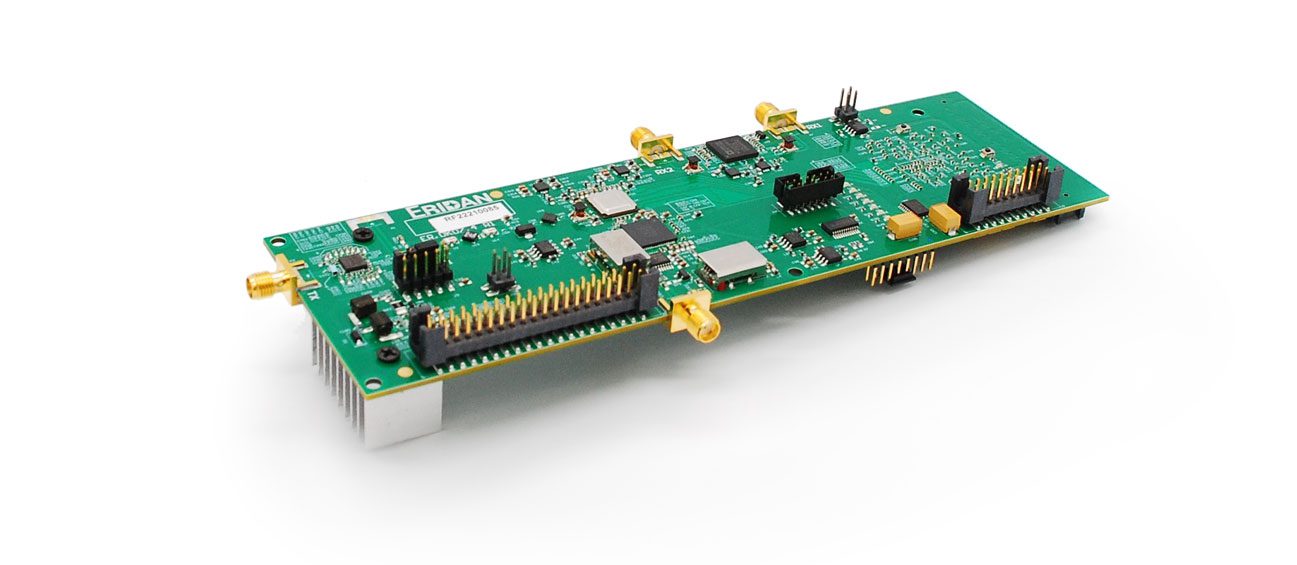 Eridan MIRACLE RFFE Module DevKit
Contents
MIRACLE DevKit RF board
MIRACLE DevKit power board
Power supply connector
2x standoffs and 2x hex nuts
SD card
Performance characteristics
600-4200MHz dynamic tuning range
Peak output power:
37dBm (600MHz)
34dBm (4200MHz)
High transmitter efficiency: 30dBm LTE downlink consumes 2W

DC

Modulation agnostic:
5G-NR, 4G-LTE 256QAM, 16384-
QAM, 3G-WCDMA, GMSK
Interested in testing out our product? Join the waitlist to request a DevKit.
We are currently sold out of DevKits, but joining the waitlist will indicate your interest in purchasing a DevKit. Please fill out the form below to join the waitlist. We will confirm your order once a DevKit is available to send to you.